Because these board games are like video games, they should be fun for people who like video games.
In recent years, the hobby of board gaming has become more and more popular. Board gaming YouTube channels like "Shut Up & Sit Down" and the more current "Dicebreaker" have helped people get into the hobby and shown a wider audience games other than Monopoly and Pictionary.
But people who like computer games might not see the point of tabletop games. After all, computers can give players a much more real and engaging experience without having to set up or take down pieces. But you shouldn't miss out on the social and tactile experience of tabletop games. Also, many board games have similar rules and themes to video games, which makes them the perfect way for digital gamers to try out the sport.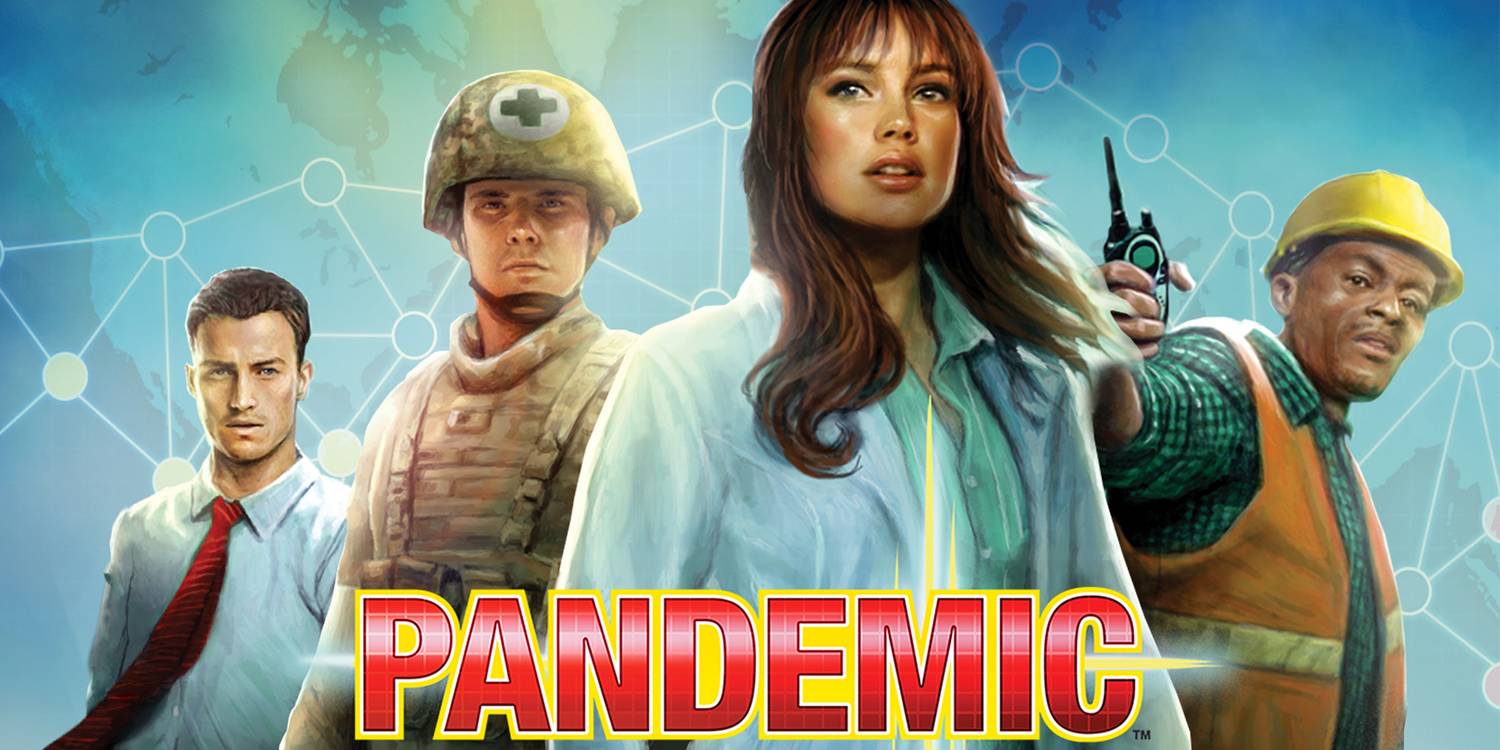 Pandemic is a great choice for people who liked the popular game Plague Inc. This modern classic helped make Legacy games famous with Pandemic Legacy, which was even more creative and fun to play with other people than the original. In Pandemic, the goal is to stop a dangerous virus from spreading and find a cure before it's too late.
Even though Pandemic Legacy is more like a video game than the first Pandemic, it is also harder to learn. It's hard to go wrong with the original if you like video games and want to take a small step into the world of board games.
Kingdom Death: Monster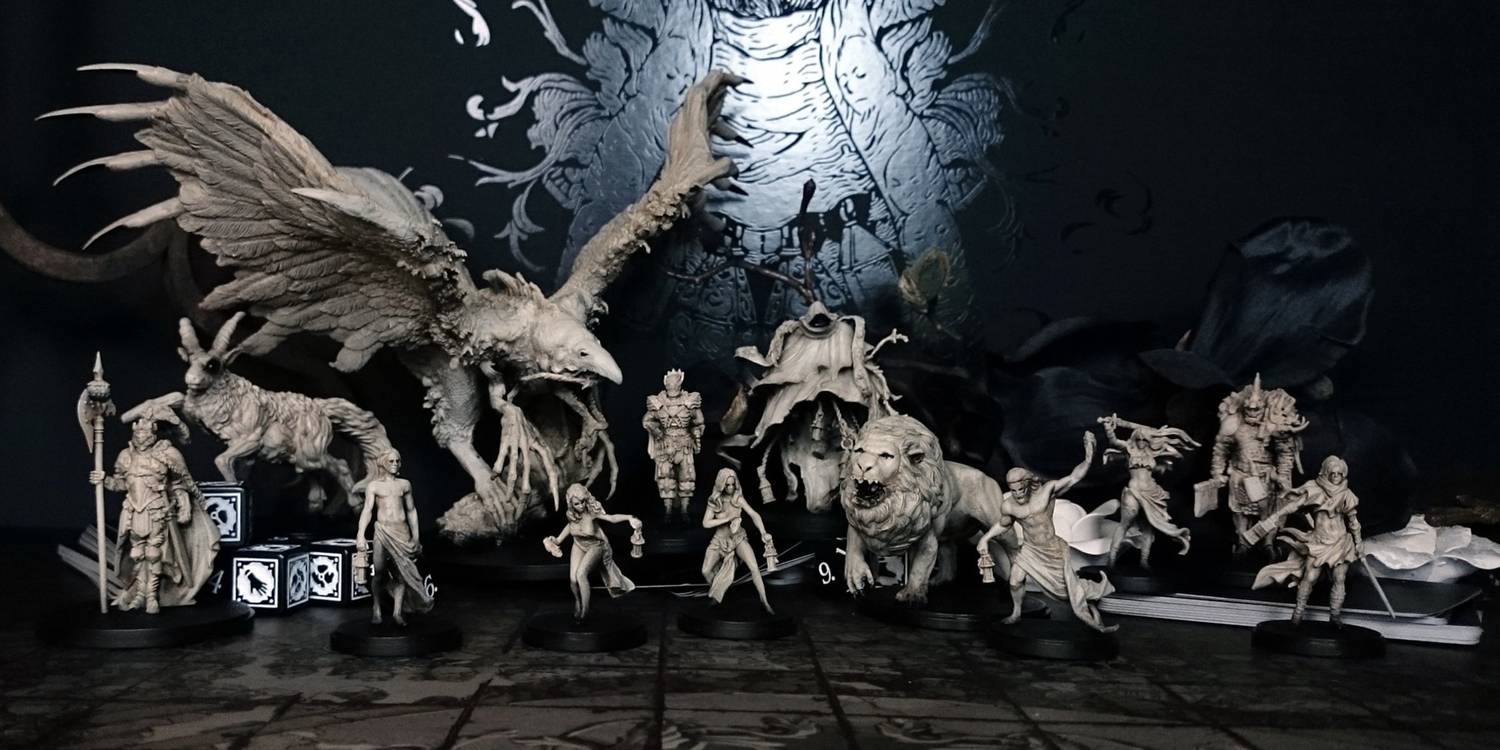 This multiplayer horror-fantasy game is known for being huge, long, and complicated. It's not for everyone, not just because of how big it is, but also because of how much it costs.
In Kingdom Death: Monster, players go through a long and difficult adventure. They level up their characters and collect different tools and items to help them fight their way through each scenario and beat the game's bosses. It's not easy to play by any means (Board Game Geek gives it a "Complexity Rating" of 4.26/5), but it can make you feel the same way horror fantasy games like Dark Souls do. Anyone with a lot of money and a desire for a deep and long-lasting experience should look into this game because of its setting, RPG features, and boss-focused gameplay loop.
Zombicide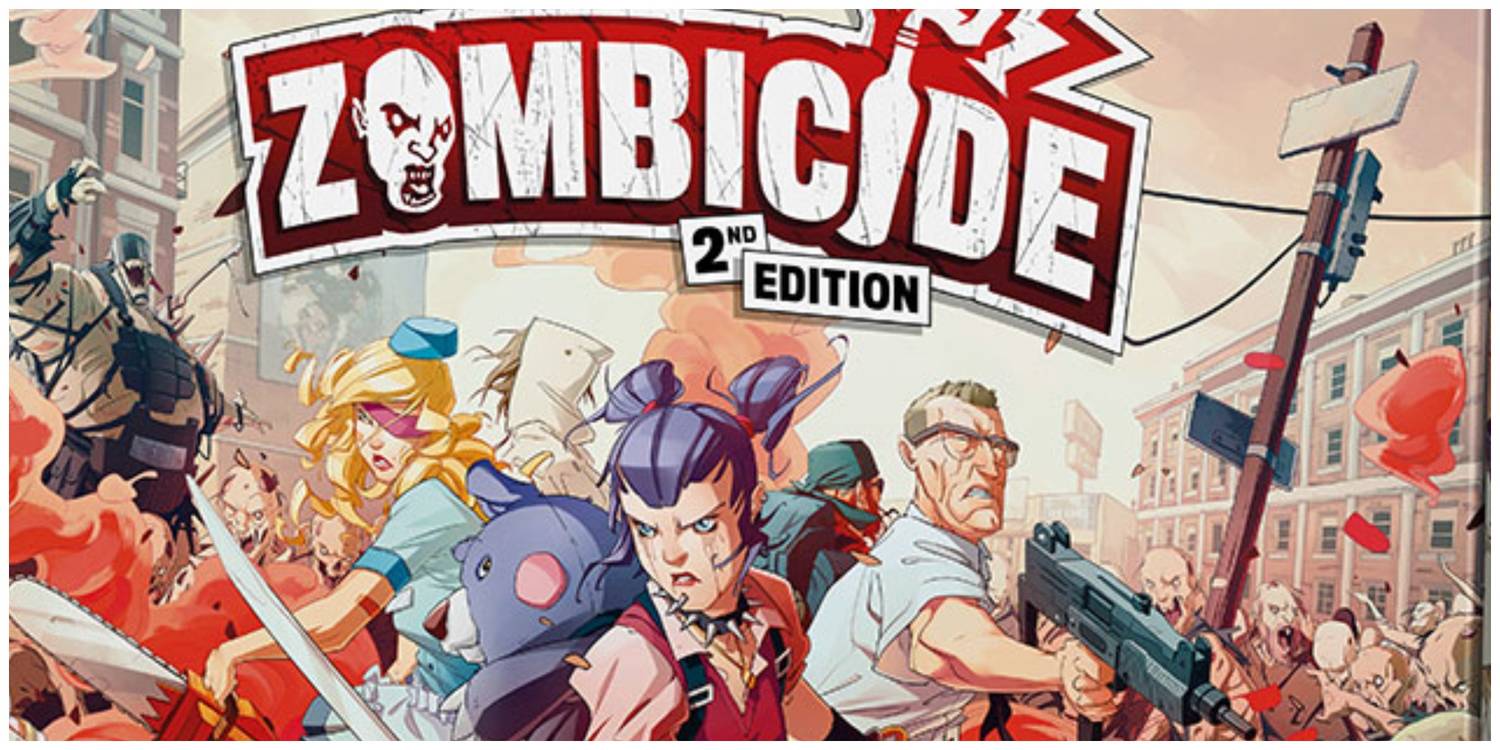 The original Zombicide is a quick and simple dice-rolling game where you kill zombies. It's easy to learn and fun to play. With its fast-growing crowds of zombies, cooperative gameplay, and different weapons to find, the game feels a lot like the Left 4 Dead series.
Zombicide is a great game for people who want a simple game with a lot of figures, like to roll dice, and prefer fast-paced action to slow-burning strategy. In a way, Zombicide brings the action-hero feeling that a player might get from a hero shooter to the tabletop structure.
Arkham Horror: The Card Game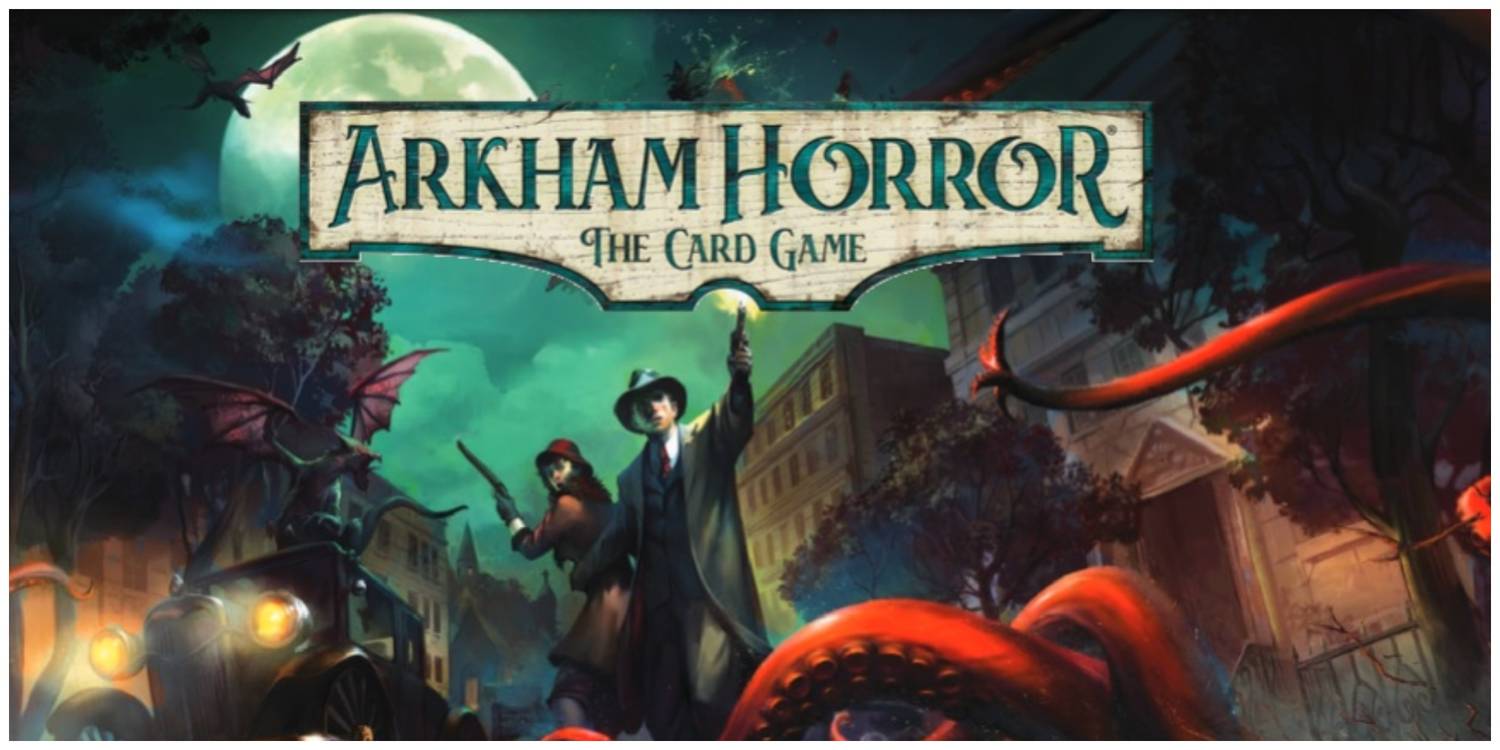 This cooperative Lovecraftian game is for people who like deck-building card games like Slay the Spire. It has three situations that are hard to finish. This game is hard and dirty. Its difficult gameplay and dreary Lovecraftian setting make it feel very grim and dark.
Before the game starts, each person will have made their own deck, which is a representation of their inspector. Arkham Horror: The Card Game plays a lot like some popular indie card games. This isn't too shocking, since card games are mostly played on a tabletop, and the idea of building a deck comes from classic games like Dominion and TCGs like Magic: The Gathering.
Nemesis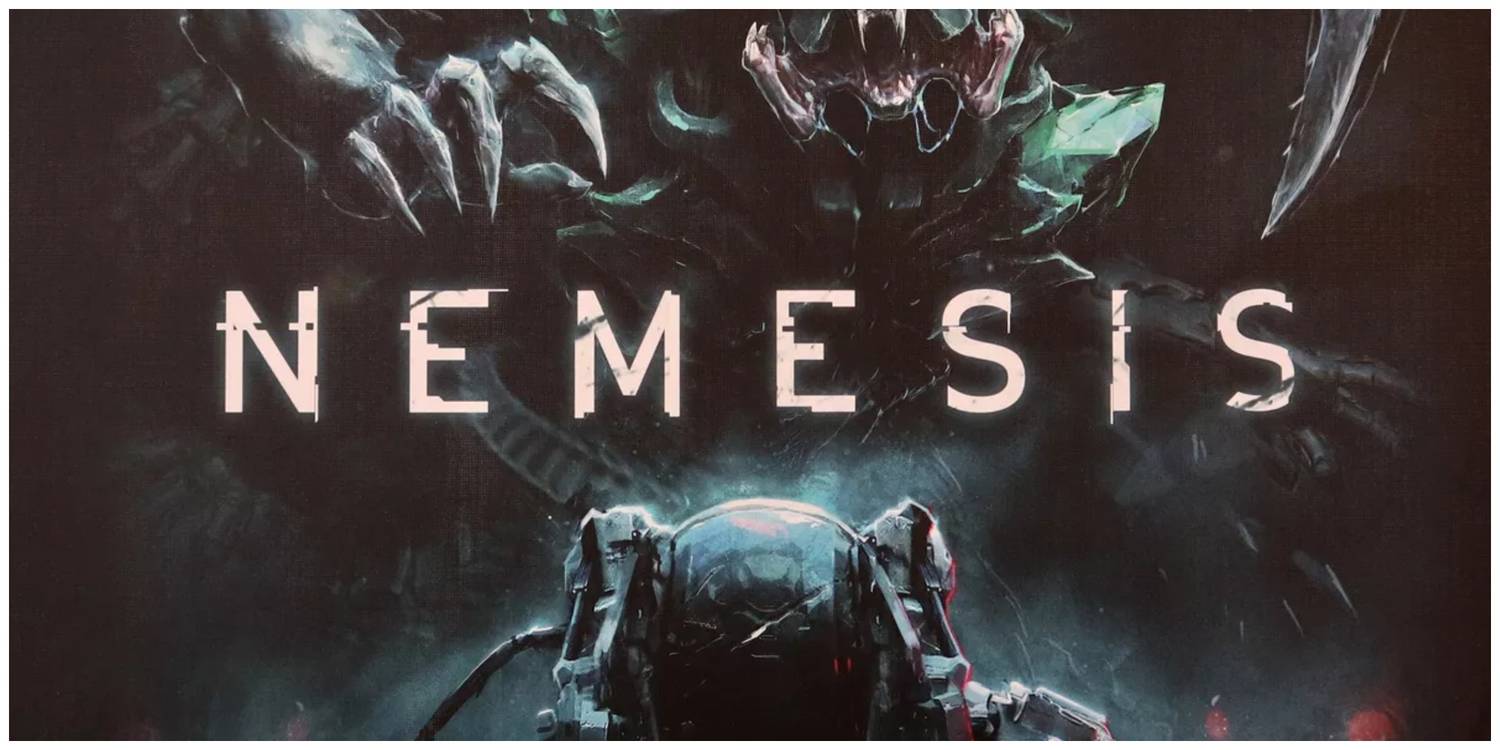 Fans of Alien: Isolation and other survival horror games should check out Nemesis. It's a semi-cooperative science fiction game where each person controls a member of the crew and has their own deck of cards, starting equipment, and skills.
To win the game, each player must focus on their own goals and avoid the Intruders, which are dangerous aliens that will tear players apart if they make too much noise. Players will have to work together to stop the Intruders, but their different goals and plans often lead to interesting and tense times of conflict. In some ways, this makes me think of games like "Among Us," but Nemesis is definitely a great choice for survival horror fans.
Unmatched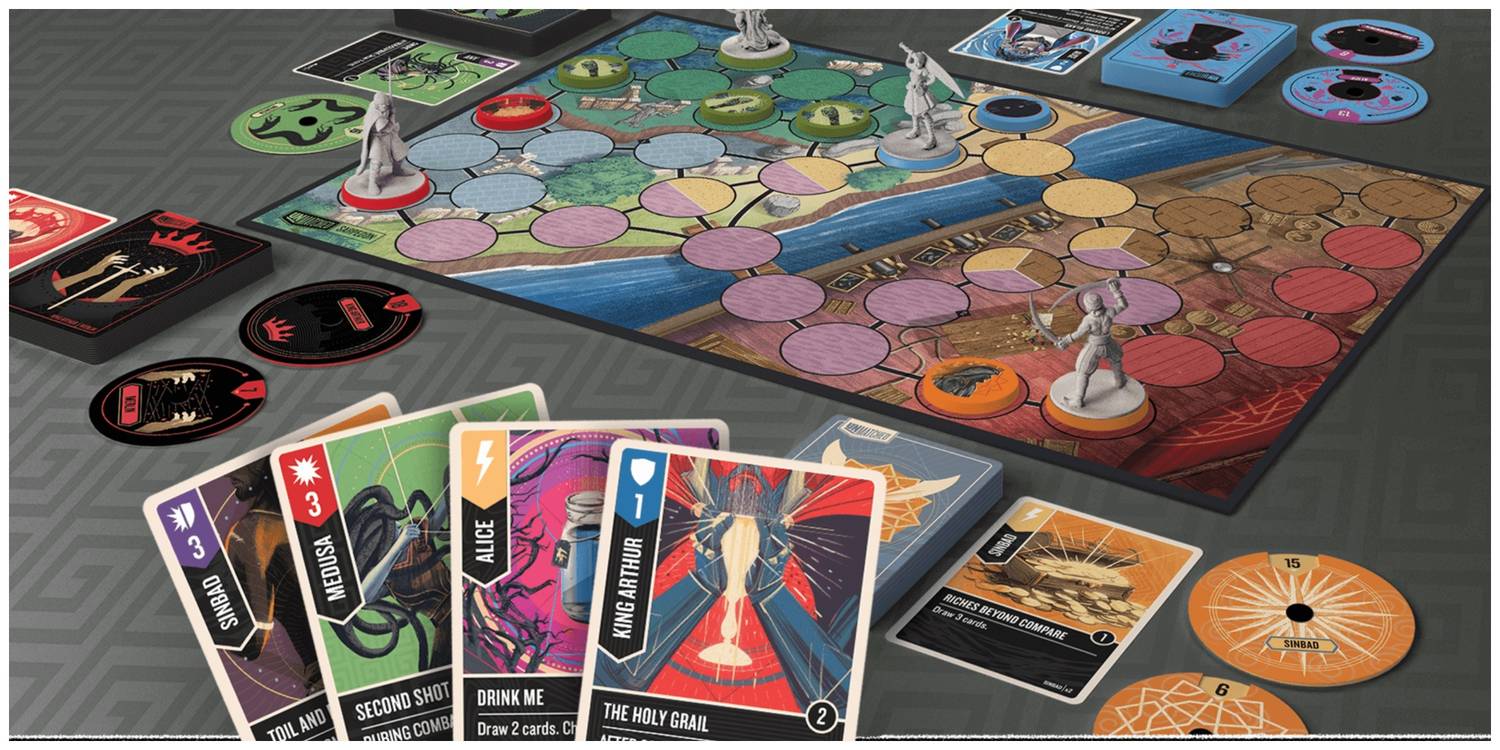 In the card-based fighting game Unmatched, both rare and well-known IPs and public domain characters like Sinbad the Sailor, Robin Hood, and even Marvel heroes like Luke Cage and Ghost Rider face off against each other.
Players will handle a character by using their unique deck, stats, and passive ability. Each deck has different tricks and strategies, and the game uses a unique mix of close-quarters and long-distance fighting to create unique back-and-forth situations. The game's combat is based on a simple, stripped-down card system that fans of card games will enjoy learning. Its strategic choices and psychological elements make it play like a mix of a turn-based strategy game and a fighting game like Mortal Kombat.
Gloomhaven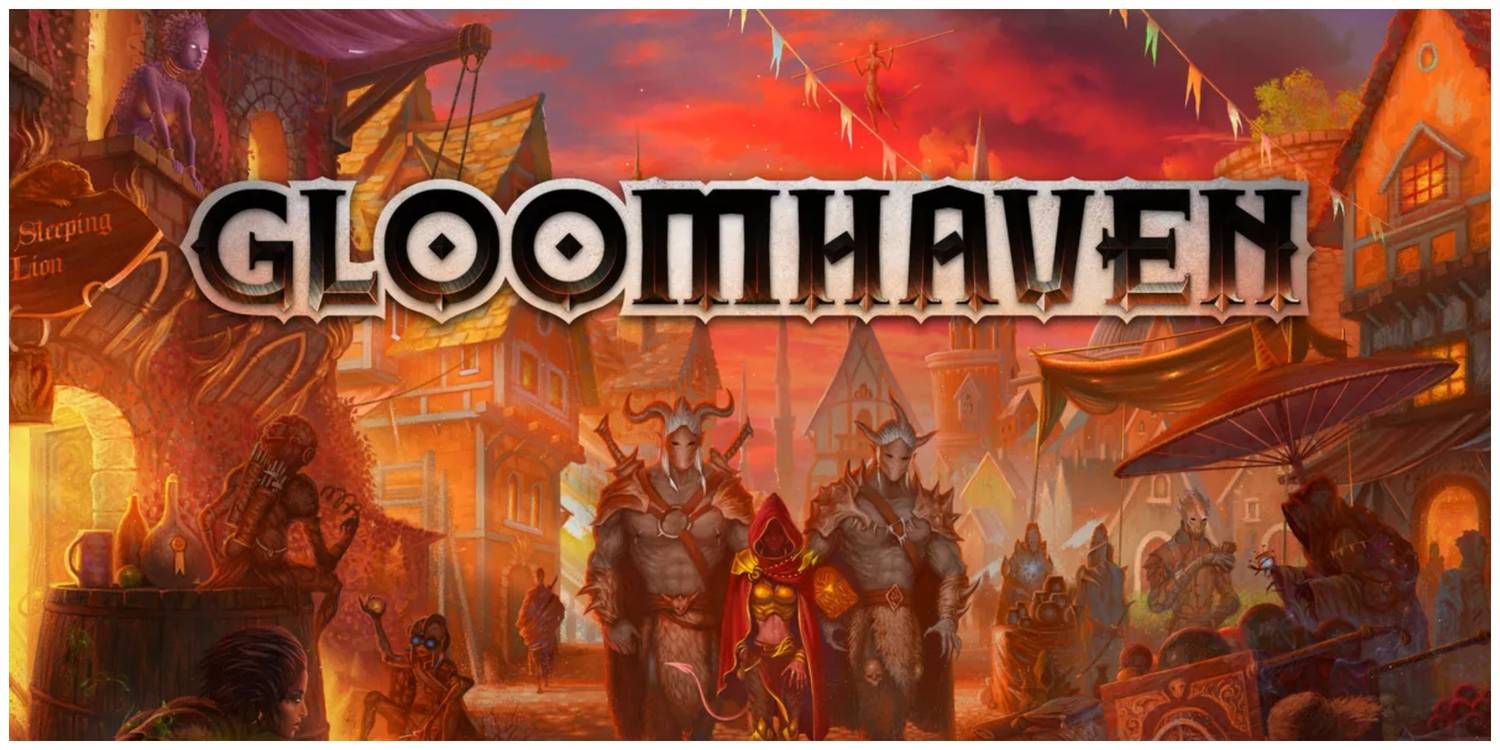 This famously big board game has a digital version on Steam, but it could be claimed that nothing beats the tabletop experience, especially when played with friends (yes, this game can be played solo). Tunnel Rush is all about clever, turn-based battles where you play different cards from your own, customizable, and upgradable deck. Each player's character has a unique set of cards and a unique way for those cards to grow, like in an RPG. The game even has hidden features, tasks, and other elements that are common in video games.
With the Gloomhaven mobile app, which makes managing the game's details a lot easier, Gloomhaven feels like a cooperative dungeon crawler with the tabletop magic that comes from playing with friends in person. There is a lot of detail to the game's mechanics, a well-thought-out story, and a lot of enemies, items, and situations that help keep things interesting. It's unlikely that many people will ever finish Gloomhaven, but this is a must-play for fans of both large-scale board games and video games.
Twilight Imperium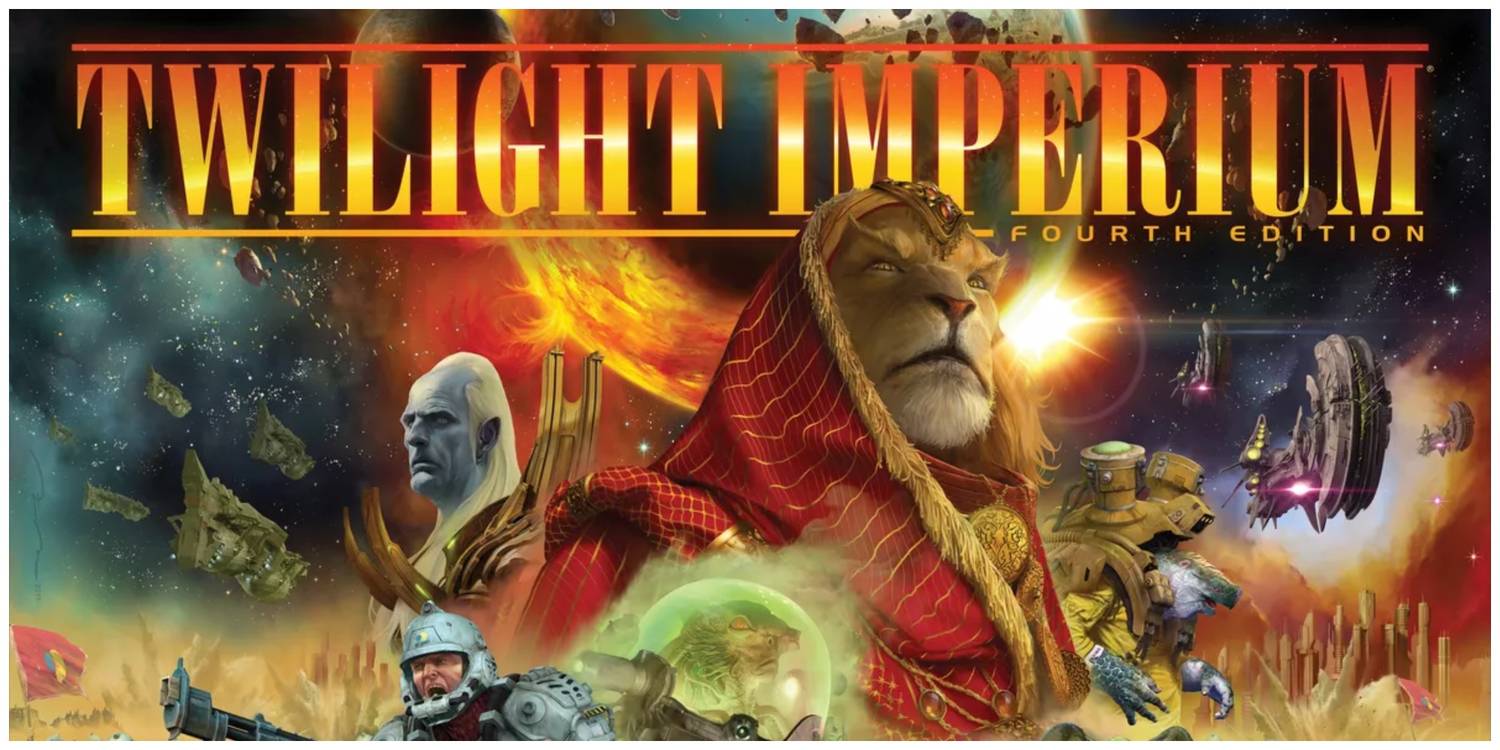 Have you ever wanted to play a tabletop version of a slow-moving big strategy game? As of this writing, there have been four versions of Twilight Imperium since the first one came out in 1997. Its sci-fi strategic gameplay and diplomatic features have made it a mainstay of the board game hobby.
In Twilight Imperium, players choose a unique alien race with its own passive powers, strengths, and weaknesses. You have to follow a tech tree, keep track of your resources, and build huge fleets of plastic airplanes. In each game, players compete over randomly chosen goals to get points and try to get to the finish line as quickly as possible. Combat in the game is very simple and mostly based on rolls of the dice and the odd "action card," but the real strategy comes from how players work together (or don't) and where they put their fleets.
Twilight Imperium is a must-play for fans of 4X games, big strategies, and science fiction. Even though it takes a long time to play, especially with more people, it is a truly unique experience that fans of big strategy games are sure to enjoy.