Find the secret heroes and unplanned team-ups that take gaming to the next level.
Behind the veil of mystery is a world full of secret characters who capture the hearts of players and give us a lot of fun and excitement. These secret gems are tucked away in popular games, and they offer a tempting mix of unique skills, unexpected appearances, and unforgettable experiences. Join us on a thrilling adventure as we peel back the layers to reveal the mysterious world of secret characters and celebrate the huge impact they have had on game culture.
From legendary fighters who push the limits of skill to unexpected crossovers that blur the lines between different franchises, these characters have cemented their place in the history of gaming, leaving an indelible mark on the lively gaming scene. Get ready to go on an adventure where secrets will be revealed and you'll meet some of the best secret characters in games.
Scorpion – NBA Jam Tournament Edition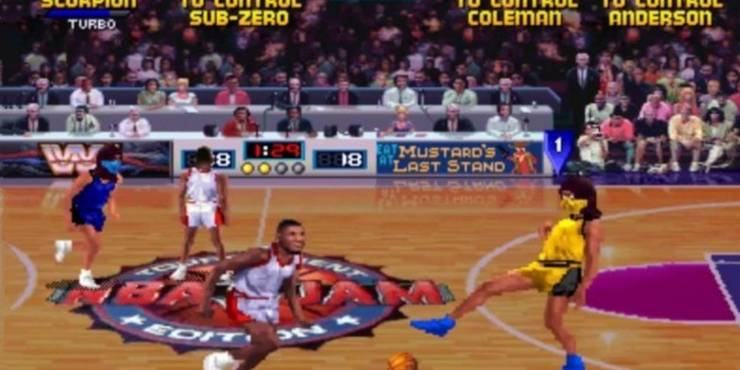 Scorpion, the famous ninja from Mortal Kombat, is coming to the basketball court in NBA Jam Tournament Edition. This will be an exciting mix of two worlds. Scorpion gives the high-octane sports action a supernatural feel with his deadly spear and mesmerizing teleportation skills. This gives players a unique and memorable arcade experience.
To unlock Scorpion's scorching presence, go to the game's letters entry screen and type in "MKK." Show off your skills by winning three games in a row. On the fourth game, step up to the challenge and beat the tough Chicago team. This will let the fiery ninja himself, Scorpion, take over the court with his unmatched skills.
Doom Guy – Tony Hawk Pro Skater 3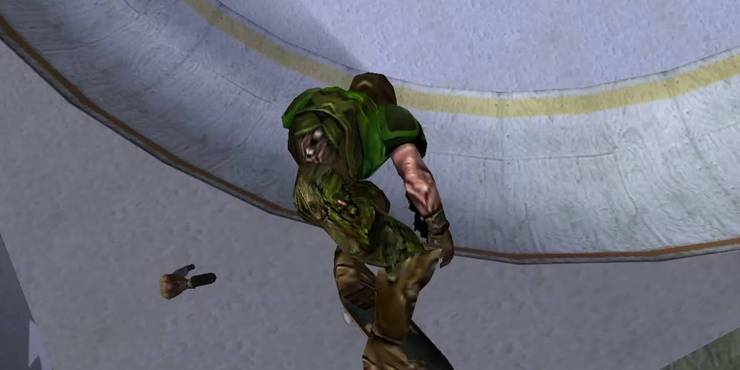 When the famous space marine Doom Guy, who is known for killing demons over and over again, goes into the world of skateboarding in Tony Hawk Pro Skater 3, something amazing happens.
Even without his famous weapons, Doom Guy still brings a lot of chaos and energy to the calm skate parks, turning them into battlegrounds full of adrenaline. To reveal the unstoppable force that is Doom Guy, you have to complete all of the goals and carefully collect all of the Skate Letters that are scattered across the first three levels.
Gon – Tekken 3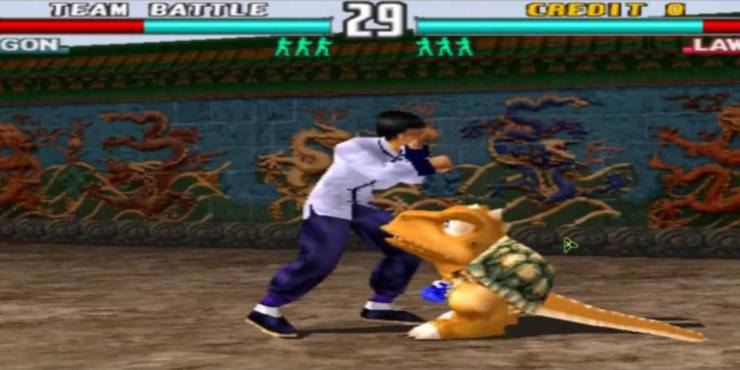 In Tekken 3, Gon, the cute and fierce lizard, will show up as a small but powerful force.
Gon is small, but he is very fast and fights in a way that isn't typical. This makes him a strong opponent who can catch his opponents off guard with a constant barrage of hits and leave a mark on them that they will never forget. To get this interesting character, you have to show how determined you are by beating the game's Arcade Mode not once, not twice, but three times. Then, you have to show how tough you are by beating Gon in a fierce fight and taking his wild power for yourself.
Cloud Strife – Final Fantasy Tactics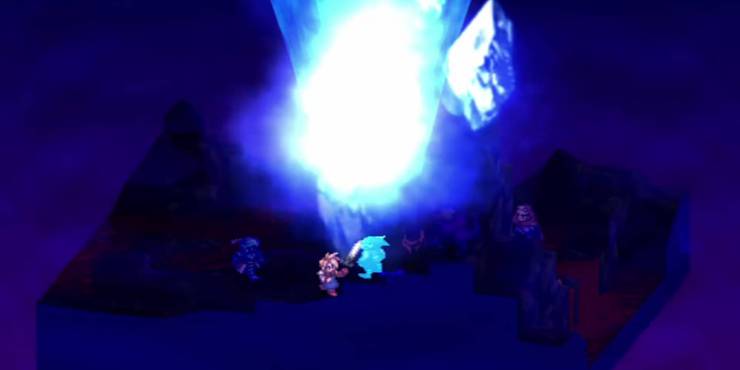 Explore the world of tactical strategy as you learn about Cloud Strife, the main character from Final Fantasy 7.
When Cloud shows up as a secret character in Final Fantasy Tactics, it brings back memories and makes people excited to see how his unique skills work in a new and different game. To add Cloud to your party, you have to beat him in a special fight in the busy Zarghidas Trade City, where his unique skills and recognizable presence really stand out.
Vincent Valentine – Final Fantasy 7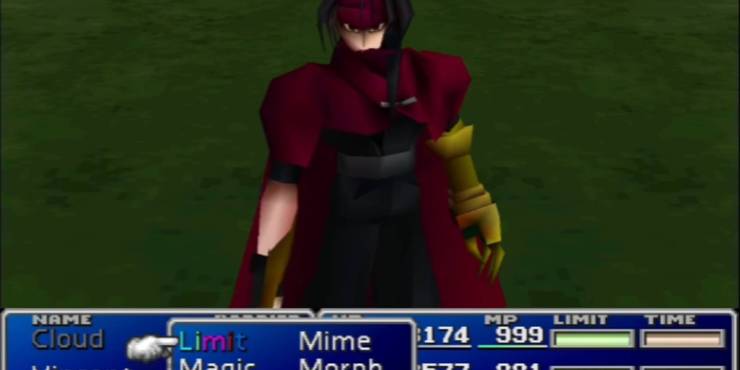 Dive into the depths of evil and discover Vincent Valentine's story, a hidden gem in the world of Final Fantasy 7. Vincent brings a sense of mystery and excitement to the team with his spooky vampire powers and dark personality. His tragic past and amazing fighting skills keep players interested in him.
For brave explorers to unlock Vincent as a secret character, they have to go on a quest inside the scary Shinra Mansion. Vincent is waiting for you in the basement of a house in the town of Nibelheim. He wants to join your party and tell you all about his mysterious past.
Reptile – Mortal Kombat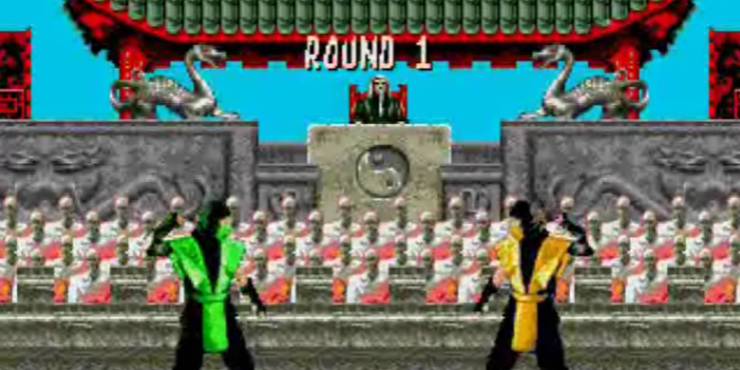 Start an exciting journey through the dark and mysterious world of Mortal Kombat and learn more about Reptile, a quick and smart fighter who is a mystery.
Reptile is a secret character whose sneaky moves and powerful acid attacks add an element of surprise and make players want to figure out the secrets behind his deadly fighting style. To unlock Reptile, go to the character selection screen, click the hard-to-find "?" box, win two games without losing, and make sure that the phrase "Toasty!" shows at least once. This will reveal this powerful reptile fighter.
Spider-Man – Tony Hawk Pro Skater 2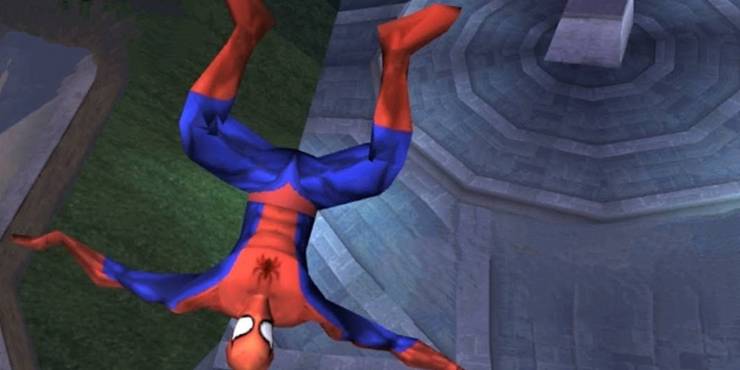 In Tony Hawk Pro Skater 2, you can swing into action with Spider-Man as he smoothly skates down ramps and rails.
Spider-Man weaves a tapestry of Marvel magic into the world of skateboarding by showing off his amazing acrobatic skills and web-slinging skills. This lets players bring out their inner hero while doing tricks that defy the rules of gravity. Find and collect all 30 Secret Tapes, which are carefully hidden throughout the game's different levels, to unlock the embodiment of spider speed, determination, and bravery. This will give you the rare opportunity to play as the famous Spider-Man.
Tofu – Resident Evil 2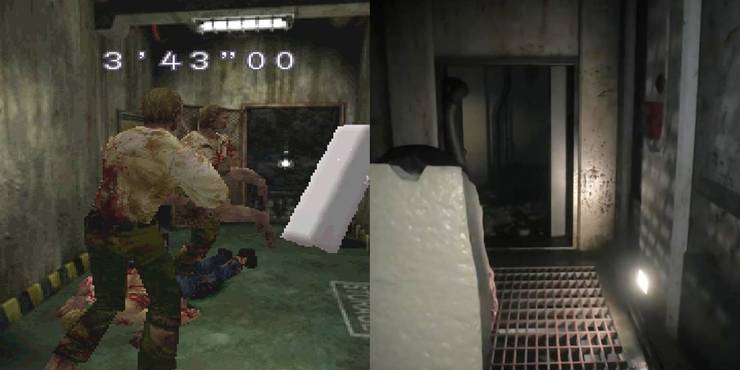 Resident Evil 2 hides an amazing gelatinous creature called Tofu, who you will meet by surprise in the midst of the constant horrors of life. With only a simple knife, this strange but endearing character presents a unique challenge that puts players' skills and creativity to the test in the large and well-known gaming series.
To be able to play as Tofu, you have to finish Eggy Car on the Normal challenge level with both Leon and Claire. This shows that you can keep going even when things don't go your way. With Tofu by your side, you're in for a game experience like no other.
Luigi – Super Smash Bros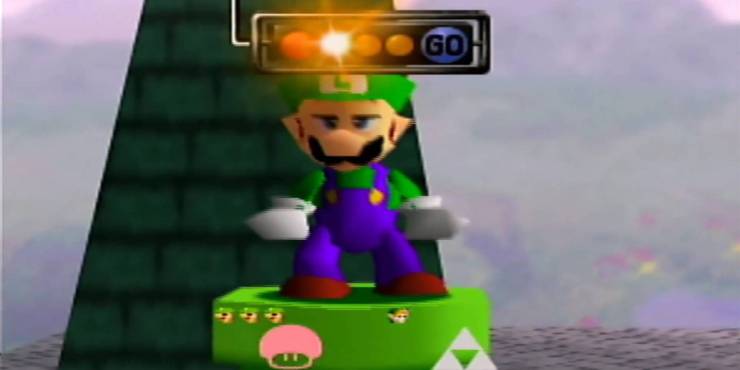 In the exciting world of Super Smash Bros, you can go on a quest to unlock Luigi, who is the heroic equal to the famous Mushroom Kingdom. Luigi is a fun and exciting alternative to Mario because of his unique moves and charmingly odd personality. He adds a touch of green-clad excitement to every fight with his unique moves and personality.
Demonstrate your dedication by playing a whopping 800 Vs. Mode matches, or show off your skills by winning in Classic Mode with all eight of the original characters. This will give you the chance to use Luigi's special moves and join the prestigious roster of Super Smash Bros. fighters.
Akuma – Super Street Fighter 2 Turbo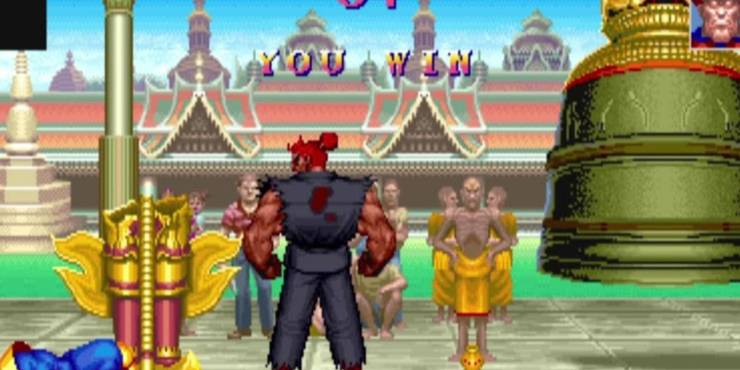 In the famous Super Street Fighter 2 Turbo, get ready for Akuma, the personification of rage and unbreakable power, to attack you over and over again. As a hidden character, Akuma's powerful moves and unmatched strength make him a scary opponent who puts even the most experienced fighters to the test.
To see what Akuma is really capable of, you have to be very precise and strong. Only when you get a perfect score in the bonus rounds and beat every opponent without failing or losing will the fiery fighter appear, ready to wreak havoc on the battlefield.
Mewtwo – Super Smash Bros. Melee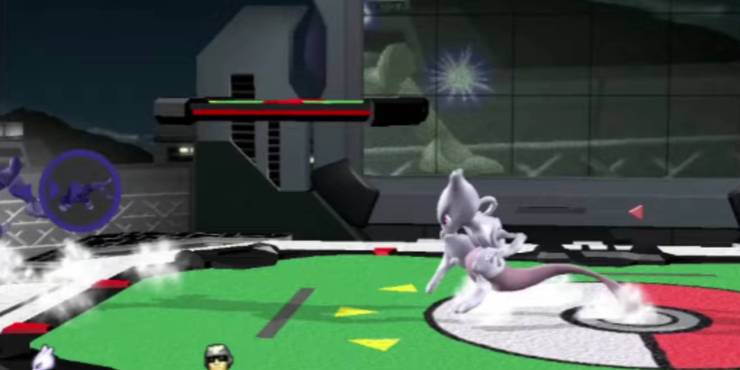 In the exciting game Super Smash Bros. Melee, you can use the famous and hard-to-find Pokemon Mewtwo to unleash the incredible power of psychic mastery. Mewtwo is a fascinating and mysterious addition to the game's roster. He has a wide range of powerful psychic strikes and can move around like no other character. He will appeal to both Pokemon fans and fighting game fans.
To use Mewtwo's power, you must play for 20 hours or fight 700 battles. Then, and only then, will you face Mewtwo in a final battle. If you win, you'll get the key to releasing this amazing Pokemon.
Zero – SVC Chaos: SNK vs. Capcom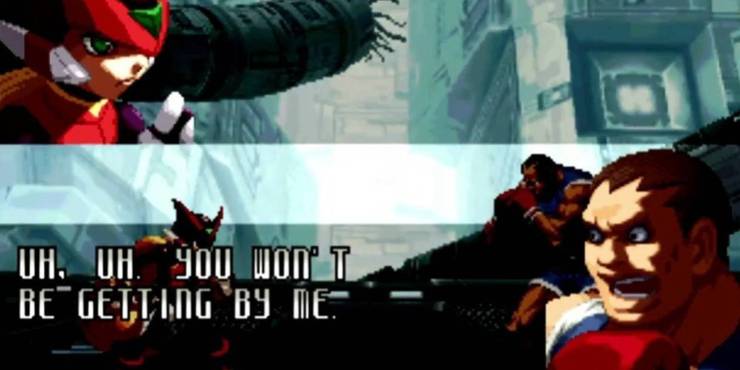 Zero, the skilled Maverick Hunter from the Mega Man X games, joins the great battle between SNK and Capcom fighters in SNK vs. Capcom: SVC Chaos.
With his deadly Z-Saber and unique skills, this mysterious fighter adds a fascinating mix of futuristic style and fighting skill to the intense fights in the ring. For players to be able to use Zero as an available character, they must finish the game with all of the other characters. This will unlock the chance to use Zero's unmatched power.