Here are the best games that would be better if they had a narrator.
A good narrator can take a story to the next level in many ways. You might even remember the sounds and lines of a few different narrators from different media with a lot of fondness. No one will ever forget that famous Dragon Ball Z voiceover.
Some games do have commentary, but it's not very common these days, at least not during the game. It's not unusual for a game's beginning or lore-dumping parts to have a good narrator, but there are a few games that would be even better with the right voice telling you what you need to know.
Skyrim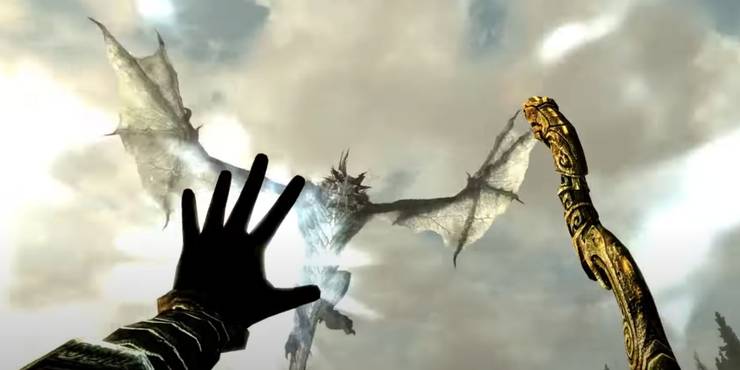 Some people might not like this because it might break some of the immersion, but just having the choice to have a narrator on your quest in Skyrim would go a long way toward making it feel like you're actively playing through a D&D campaign.
It might be a little strange for the narrator to criticize your choice to join The Dark Brotherhood when you should really be out there killing dragons, but it would add a lot of character. This modern classic RPG could have a lot of different tones if it had the right voice talent.
Paper Mario: The Thousand-Year Door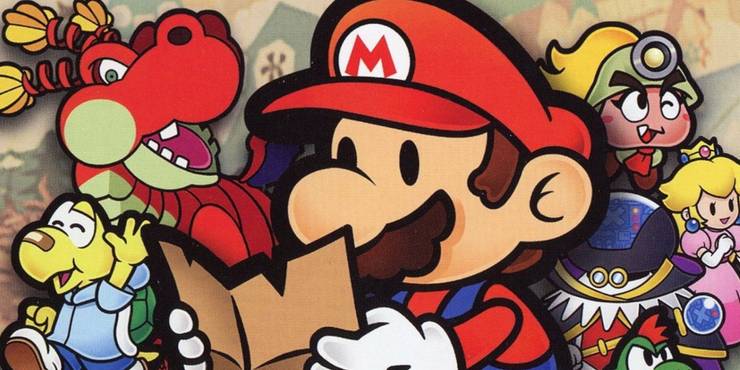 At first, a narrator for a Mario game might seem strange, but the whole series has so many funny parts that a narrator could be great. Even better would be if characters like Mario, Peach, and even Bowser ended up talking directly to the narrator and disagreeing with him or her.
Throughout the game, there are a lot of scenes that are more scenic, and more than a few cutscenes that would be even better with a bit of commentary. It's hard to say what kind of sound would be best for a game like Paper Mario, but it could be done.
Minecraft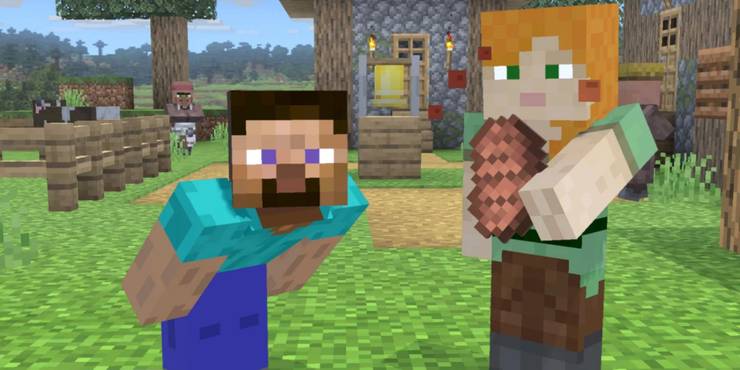 Because you can do anything and go anywhere in Minecraft, a lively narrator would be perfect for it. It would take a lot of work to set up, but it would make solo play a lot more like watching a movie.
The narration could be tied to the main questline or just set to happen when certain actions are done over and over again. This would make what can sometimes feel like a bit of an empty experience more satisfying for everyone who plays it.
Portal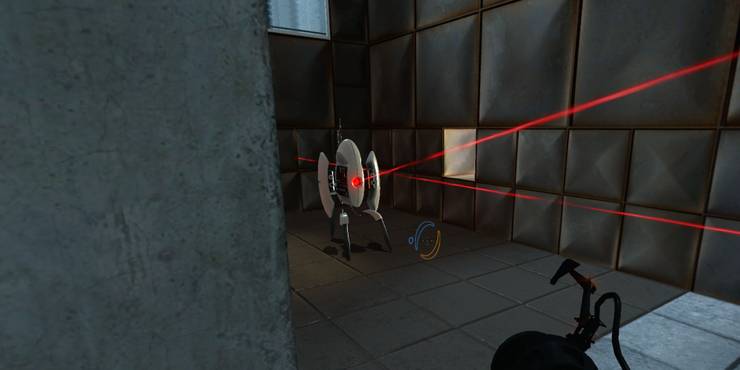 Narration would be so easy to add to Portal, and with one small change, it could be done to great effect. If Glados and all her taunting were a little different, she could be a funny narrator in the way of The Stanley Parable.
Her making fun of everything you do and pushing you to do different things sounds like something Glados would do. This could be added to Glados' usual act, and all of a sudden, an already well-known figure would be even more memorable.
Stardew Valley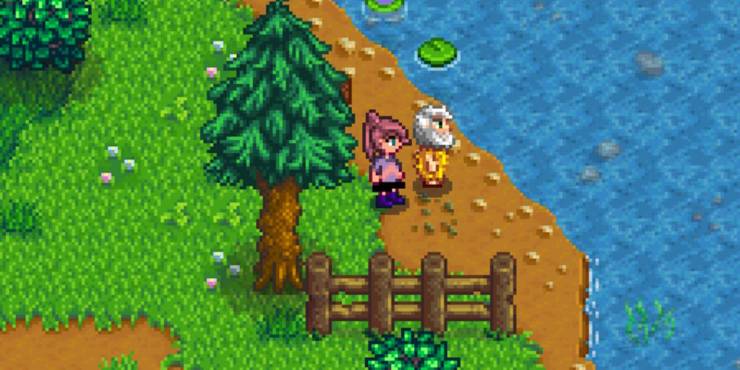 Even though Stardew Valley is already a very relaxed game, a bit of narration here and there might make things even more fun. Some commentary about how the characters talk to each other and what you do every day would go a long way.
At first, adding a mod that sounds like Matthew McConaughey might seem silly, but think about how well it would fit the game's setting, mood, and general feel. If something like that happened to you, you'd probably love every minute of it since it sounds pretty good, good, good.
Bioshock 2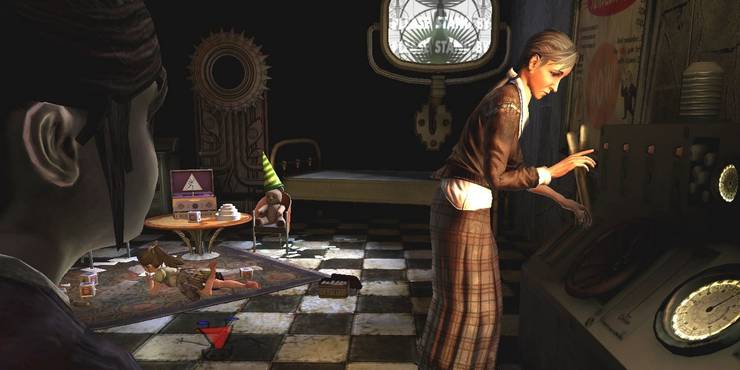 Bioshock 2 has a surprising number of people you can talk to as you go through the game, but a solemn narrator would have added a lot to make the mood feel more oppressive.
Subject Delta's life at the bottom of the sea would probably feel a lot more strange and maybe even sad if there was a voiceover telling us about it. Some of the scares might be lessened, but that's a small price to pay for a unique experience.
Dark Souls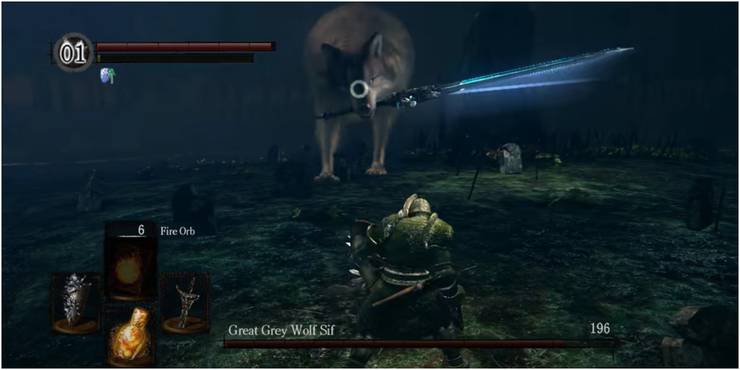 There are a lot of great reasons why adding a narrator to Dark Souls would be a great idea. First, it would really help you figure out what's going on when you're roaming huge worlds and fighting powerful enemies.
Imagine having to walk back to the campfire after fighting the Great Grey Wolf Sif while a narrator tells you all about its sad past. It might make finding cryptic knowledge a little less exciting, but it would give people who don't care about lore-hunting a much more emotional experience.
Celeste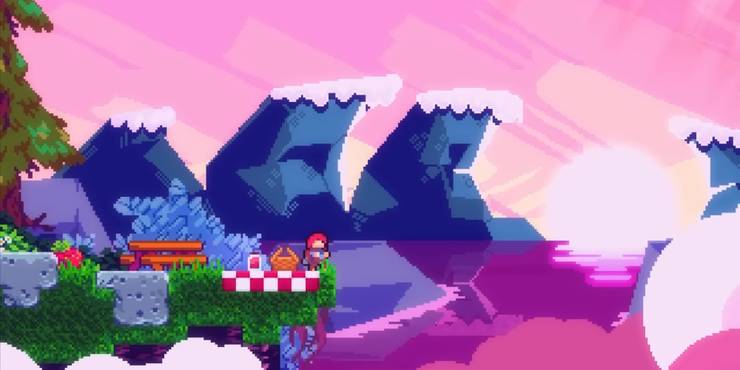 Celeste has some great writing, but it's hard not to wonder what it could have been like if the conversation had been taken out and a narrator used instead. This is another game that, with the right voice, could sometimes feel very different.
It's hard to say if a narrator would work better or not, but it would definitely make the story more emotional. Even better, a narrator could have given the team the freedom to choose different ways to move the sprites during cutscenes, which would have helped you connect with the characters even more.
Enter The Gungeon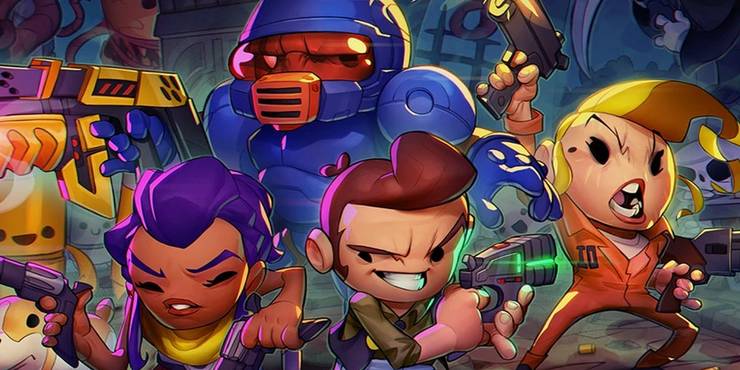 The game Enter the Gungeon is so awesomely weird that a narrator would probably be great. There are so many cool guns, items, and hidden bits of story to read about that an optional narrator could add so much with just a few words.
It would be much easier for you to learn about new guns, get tips on how to make them even stronger, and even find out where they came from. A narrator could explain what's going on with the Unicorn Horn if you're not sure.
Super Smash Bros. Ultimate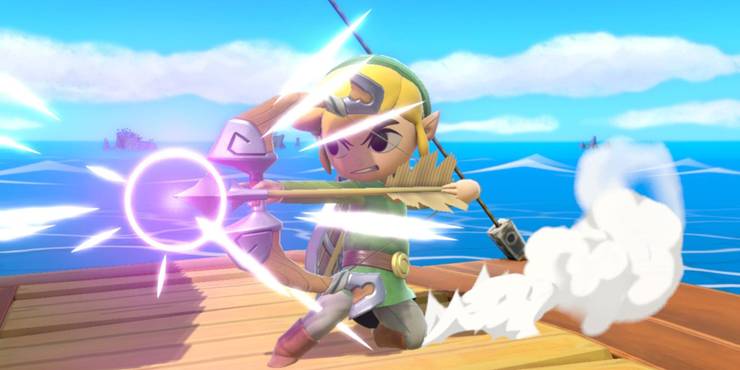 Now that Super Smash Bros. Ultimate has been out for a few years, it wouldn't be surprising to find out that you and most other people only went through The World of Light once and then forgot about it. A narrator could have made the unique little journey a little more memorable.
The team would have had to change the announcer's voice, but a soft bit of narration about the adventure of your chosen character could have helped make Basket Random playable more than once. By adding a narrator, a new story-based experience could have been added to the series in a completely new way.