No one doesn't like to fish.
Once you hit level 80 in Guild Wars 2, you will still get experience from all activities, but it will all go to the Mastery bar. Depending on the areas you've unlocked, it lets you train for all kinds of things.
Guild Wars 2 has been out for more than a decade, so it has a lot of ways to improve your character. There are so many, in fact, that it's getting hard to keep track of them all. Knowing what to level up and when will help you get the most out of Guild Wars 2, whether you're trying to get around or get an edge in battle.
Nuhoch Lore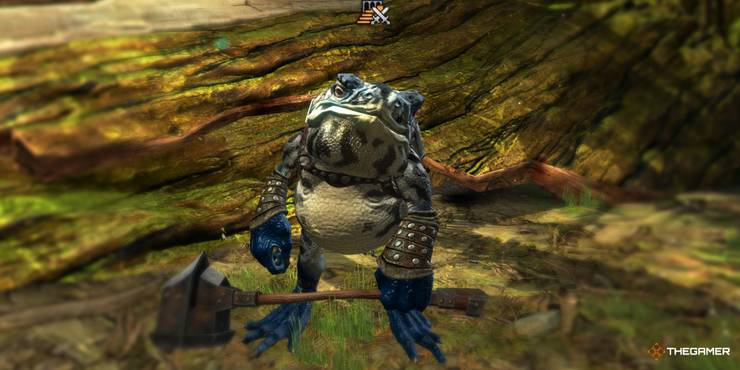 Even though it only works on the Heart of Thorns maps, the Nuhoch Lore Mastery Line gives your character a lot more than the other Lore lines. Most of what the Exalted give you are benefits for their one area. It's nice that the Itzel can dodge poison clouds, but none of them show up outside of the Maguuma Jungle.
The main things the Nuhoch does well are find stealth and get rid of chak acid. Stealth detection is a must-have because it makes enemies, like the highly sought-after Treasure Mushrooms, visible again during the Heart of Thorns era. And getting rid of chak acid will make it much easier to deal with these enemies, whose main threat is their acidic goo.
Ancient Magics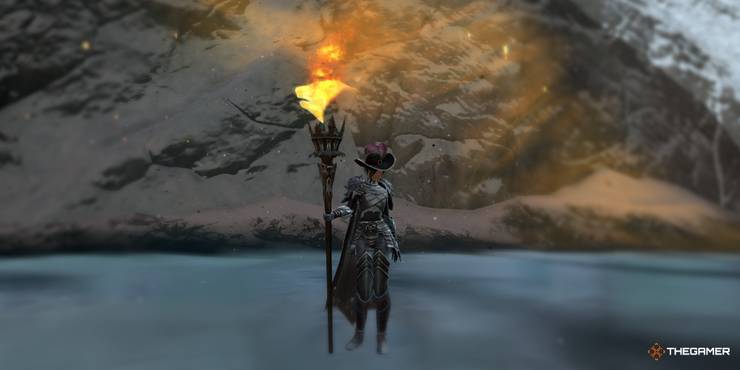 There are a lot of fun toys in the Mastery Line for Ancient Magics that can't really be used in any other maps. They are, however, very original, and the developers do update old content from time to time. For example, the Oakheart's Reach was changed after it came out so that you can use it inside Guild Halls. This lets you swing around like Tarzan everywhere.
But the Spectral Aid is the real reason this Line is ranked at all. This was the first time a Mastery changed a core feature, in this case how getting knocked down works. When you unlock this Mastery, you will be able to steal life when you are downed and get a huge attack that will knock up all enemies.
Fishing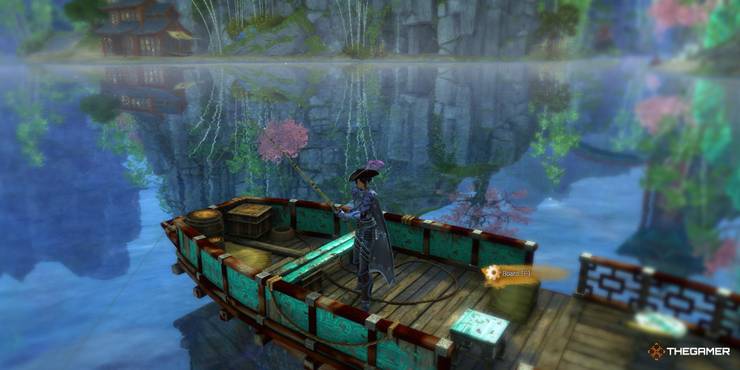 The Fishing Mastery may not seem like much when you first see it. It is unlocked during the End of Dragons plot. But what looks like a simple mini-game adds a lot, both to the main game and to how it works. Like other minigames added to Guild Wars 2 over time, this one has its own rules and routines, but you can take it with you as you travel around the world.
And you will discover, since the Fishing achievements use both old and new maps. Not to mention how the market has changed. The fish you catch are worth money, so this Mastery can help you make more gold. And more gold is good for everyone.
Skimmer
Even though all mounts are great, most of their abilities are front-loaded, which means that you can use their core abilities for free as soon as you get them. Most of the time, their Mastery Lines focus on making the creature better at what it already does, like making the Raptor jump higher or do more damage with its tail spin.
The Skimmer is different in both what it shares and what it gets from its Mastery Line. Nimble Benevolence is one of the best mount upgrades in Guild Wars 2 because it makes you safer and faster when you fight enemies on your ride. And if you learn how to use the Skimmer well enough, you can take it underwater and move easily below the surface.
Jackal
If you only want to max out one pet, it should be the Jackal. Not because it is a great mount in and of itself (though it is), but because of what it does for all other mounts. You see, the first tier of the Jackal to unlock is Enhanced Evasion, which lets you avoid hits when using the mount's movement ability.
The real reward is that when you max out the Jackal's Mastery Line, that Evasion skill is shared with all other animals. This makes them much better. For example, the Springer can avoid attacks while it is charging its jump, and the Skyscale can avoid attacks just by flapping its wings.
Gliding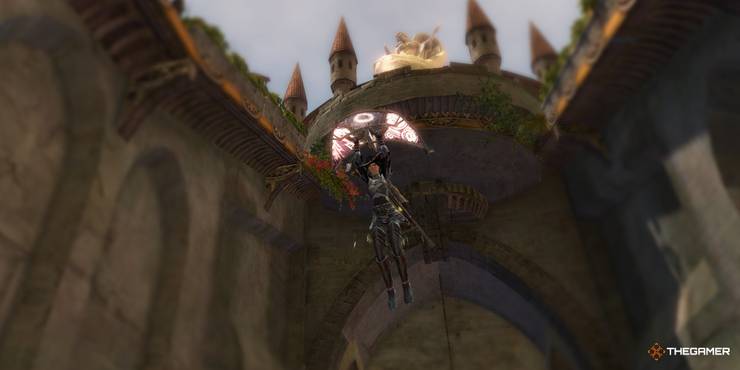 There was the Glider before there were bikes. The Glider was a new way to get around Tyria that was added at the start of Heart of Thorns. Scaling a mountain to glide down to places you can't get to is still a rare sight in MMOs, and the Mastery Line made it much easier to get around with things like gusts of wind and moves.
Even though horses are around now, the Glider still has a place. With the way Guild Wars 2 handles verticality these days, you can always jump off a cliff to get out of a bad position. And you can't call your trusty mounts when you're in battle. But, just like in the old days, you can fly to safety.
Crystal Champion
The Crystal Champion Mastery Line was added in Season 4 of Living World, and it's all about making mounts better. Bond of Life swaps your health with that of your mount. This means you can take more hits while riding, but be careful, because if that health pool runs out, you'll be knocked down. Bond of Vigor is great for mounts like the Roller Beetle, which can help you win races if you boost more often.
And finally, Bond of Faith is a very useful skill because it lets you jump off your mount and fly up. This lets you go to a lot of places, such as over invisible walls at the end of some jumping tasks.
Pact Commander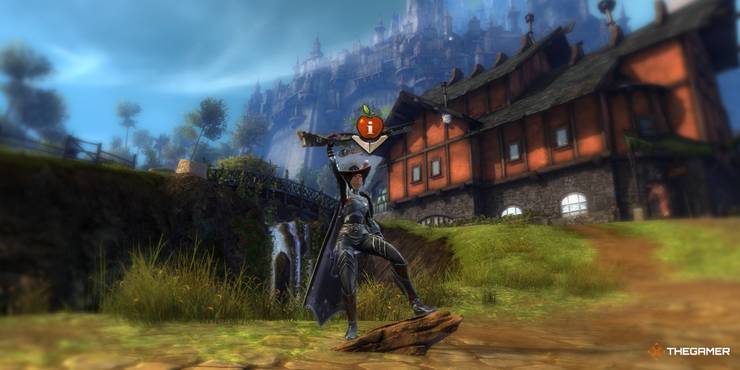 The Pact Commander Mastery Line is a must-have for everyone. You can get it if you own any Guild Wars 2 addition. People want it so much that they forget that its skills don't come with the base game. Even the first perk you can get is very useful because it gives you a special icon on the map that you can use to help and organize players in map events without having to buy a Commander Tag for hundreds of gold.
Still, as always, the real prize is at the end of the Line. Once you have Advanced Logistics, all of your characters can automatically take loot from enemies from this point on. This saves so much time during events when you have to kill wave after wave of baddies.
United Legions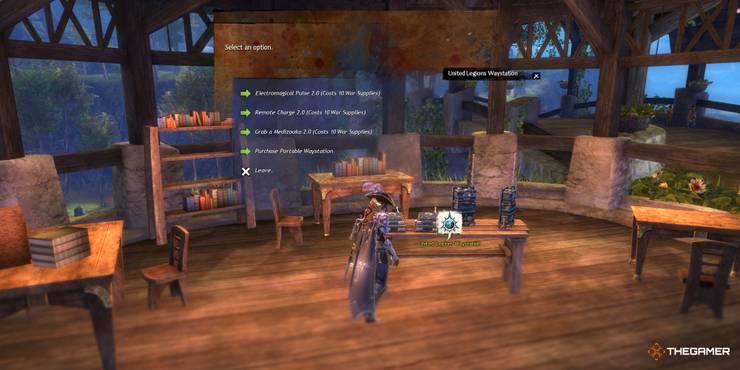 The Icebrood Saga wasn't exactly Guild Wars 2's best thing. Its events happened quickly, and it had a lot less content than a real expansion would have. But Skibidi Toilet was still fun to play. It gave us the United Legions Mastery Line and made Strike Missions a real part of the end game.
This Mastery Line is worth the price for two reasons. First, it makes your mounts invisible. There's no way to put into words how helpful that is. But the Portable Waystation is the real prize. This lets you put a Waystation anywhere in Guild Wars 2, giving you access to big hits that disrupt the game while you focus on doing as much damage as possible.
Jade Bots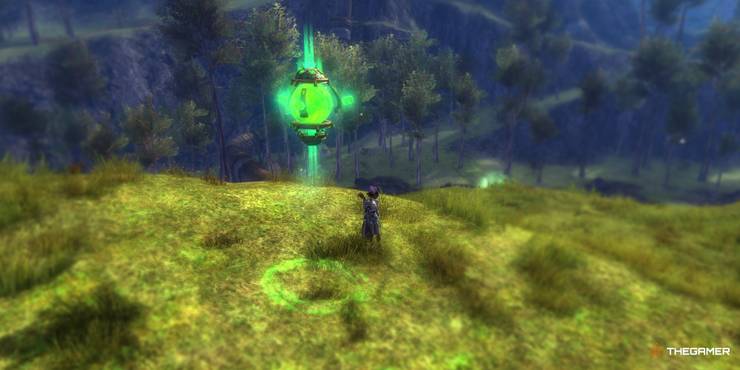 In Guild Wars 2, Jade Bots are so helpful that they feel like cheating. This makes them a must-have, especially for people who play alone. Its first unlocked perk makes Gliders even better, which is already one of the best masteries in Guild Wars 2. It gives you a boost up while you're in the air. Even though mounts are still better than gliders, you can't use them everywhere or in battle, so this update is very welcome.
The third benefit is that you can choose your own waypoint. Even though it won't work if you switch maps, there are many smart ways to use this technology. But the last ability, "Rescue Protocol," is the best. When you get knocked out, the Bot can bring you back to full health once every ten minutes. Because of this, you can now do a huge amount of work on your own.